After-School All-Stars: Adapting to Support Students' Needs
10.07.2021
It is no surprise that over the past year-and-a-half afterschool programming has shifted dramatically due to the pandemic. Just as "in-school" time has mostly been virtual, out-of-school activities were paused or virtual as well.
We spoke with one of our partners, After-School All-Stars (ASAS), to learn more about what shifted due to the pandemic but more so about what needs to happen moving forward to support students' recovery socially and emotionally. In many areas of the country, students are returning to school for the first time in over a year. While the majority attended classes virtually, a significant number (especially those in marginalized communities) were completely disconnected and unreachable. To anticipate the needs of both partially and fully disconnected students, ASAS is offering special support to help navigate educational and social environments that have drastically changed.
Here are a few of After-School All-Stars' goals and creative methods for supporting students:
Reconnect Students with the Education System in a More Lasting Way
Increased Social Emotional Learning (SEL) and Trauma Support
It is clear that SEL and trauma-informed practices will be even more critical. ASAS has piloted an SEL-integrated curriculum in several cities and has trained staff from all chapters on implementing SEL curricula. These workshops focused on both the well-being of staff members themselves, how to support students through trauma and how to implement SEL into current programming.
Focus and Enhance Mentorship Practices
In order to counter the impact of student isolation, ASAS is continuing to find ways to be more intentional in enhancing mentorship practices. The relationships built through their programs are some of the strongest relationships many of the young people have and are a fruitful opportunity for practicing SEL skills.
Encourage Self-Expression
Through their All-Star Academies – a new model of intensive skill-building courses – ASAS elevates youth voice and creativity while supporting young people's self expression through spoken word, music, storytelling, animation and more. For a closer look into All-Star Academies, learn more about their Cartoon Academy here. As students return after a period of isolation and universal trauma offering safe spaces for self-expression will support their social and emotional health.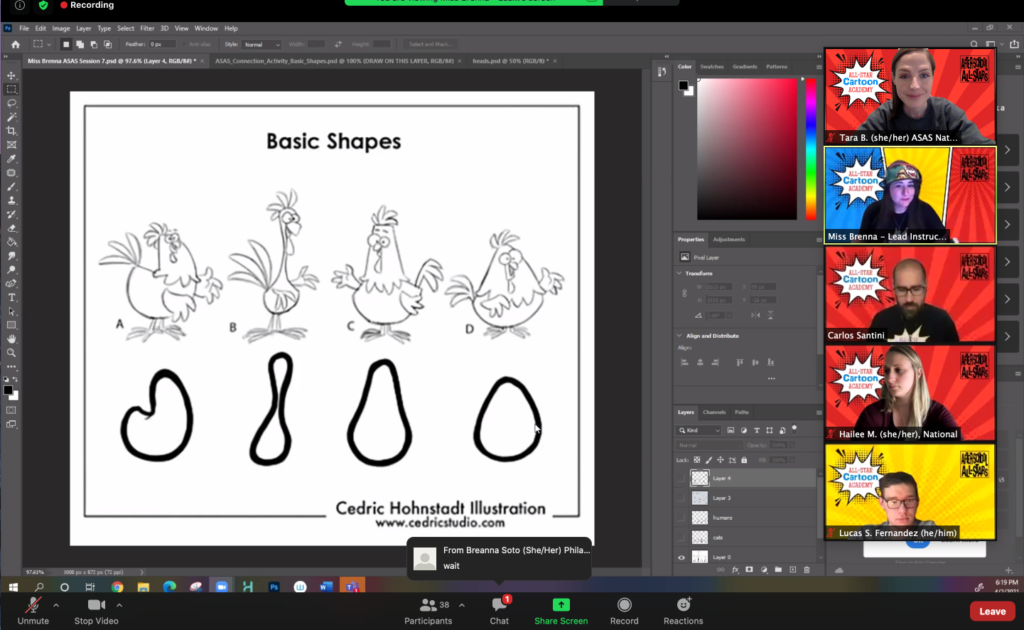 Re-engage the Disconnected
Wellness Check, Needs Assessments and Family Outreach Process
At the onset of the pandemic, ASAS started conducting wellness checks to keep in contact with students' families and connect them with basic resources. As part of COVID recovery, ASAS is assessing the specific needs in each chapter and adapting wellness checks as indicated to provide continued support. Above and beyond typical programming, ASAS is also conducting needs assessments of their students, families, and communities so that they can be connected to any resources that would be useful.
Shift from School Focus to Community Focus
ASAS plans to reach displaced students by expanding services and incorporating new program locations to meet students where they are, including not only schools but also nontraditional sites such as affordable housing communities, recreation centers, and libraries.
The educational landscape has shifted due to the pandemic but ASAS and other afterschool organizations remain an important part of young people's day and have gone above and beyond to meet students where they are, understand their needs, and provide further support. We are grateful to be able to learn alongside organizations such as After-School All-Stars as they pivot to meet the changing needs of our young people and allow them to thrive even in trying times.
About After-School All-Stars
Founded in 1992 by Arnold Schwarzenegger, After-School All-Stars is a leading national provider of free, comprehensive afterschool programs. The organization's mission is to keep children safe and help them succeed in school and in life. All-Star students and families are disproportionately impacted by multiple layers of crises during this pandemic. ASAS programming provides solutions to basic needs for families, improves students' learning experience, and amplifies youth voice. For more information, please visit: www.afterschoolallstars.org