Deborah's Place: Confronting Homelessness Across Chicago
06.29.2020
COVID-19 affects everyone—but it doesn't affect everyone equally. People experiencing homelessness are particularly vulnerable to the pandemic's consequences. In the midst of this crisis, Deborah's Place continues to offer women* experiencing homelessness the stable housing, wraparound services, and opportunities they need to move forward.
---
When Gloria stepped through the doors of Deborah's Place, a homeless-serving organization in Chicago, she was out of options. She had been living in the park for a long time. She struggled with substance abuse. And she didn't have friends or family that could take her in.
According to Michelle Patterson, Development Director for Deborah's Place, the isolation Gloria felt is commonplace for people experiencing homelessness. "We are committed to creating a supportive community for our residents," says Patterson. "We want to create a sense of belonging where they don't feel so isolated. We want them to know that people care about them."
According to the Chicago Coalition for the Homeless, over 80,000 Chicagoans experienced homelessness in 2016. From the perspective of those with steady housing, much of this is invisible; 80 percent of those people were living "doubled-up," in the houses of friends and family. The remaining 20 percent are people like Gloria: people who live on the streets because they have nowhere else to go.
Women experiencing homelessness face additional challenges. Basic hygiene is one of them, with bathrooms and menstrual products hard to come by. Violence is another: compared to men, women experiencing homelessness are vulnerable to physical and sexual assault. Even when they get to shelters, women still can feel unsafe—making it more difficult for them to recover from trauma and move forward.
For thirty-five years, Deborah's Place has opened doors of opportunity to women experiencing homelessness. Their housing-first approach, wraparound services, and caring community has helped thousands of women in Chicago move from homelessness to housed and from surviving to living.
SCE's Catalyst Grants address society's most pressing issues by supporting organizations that approach them in innovative and promising ways. We were proud to support the exemplary work of Deborah's Place with a Catalyst Grant.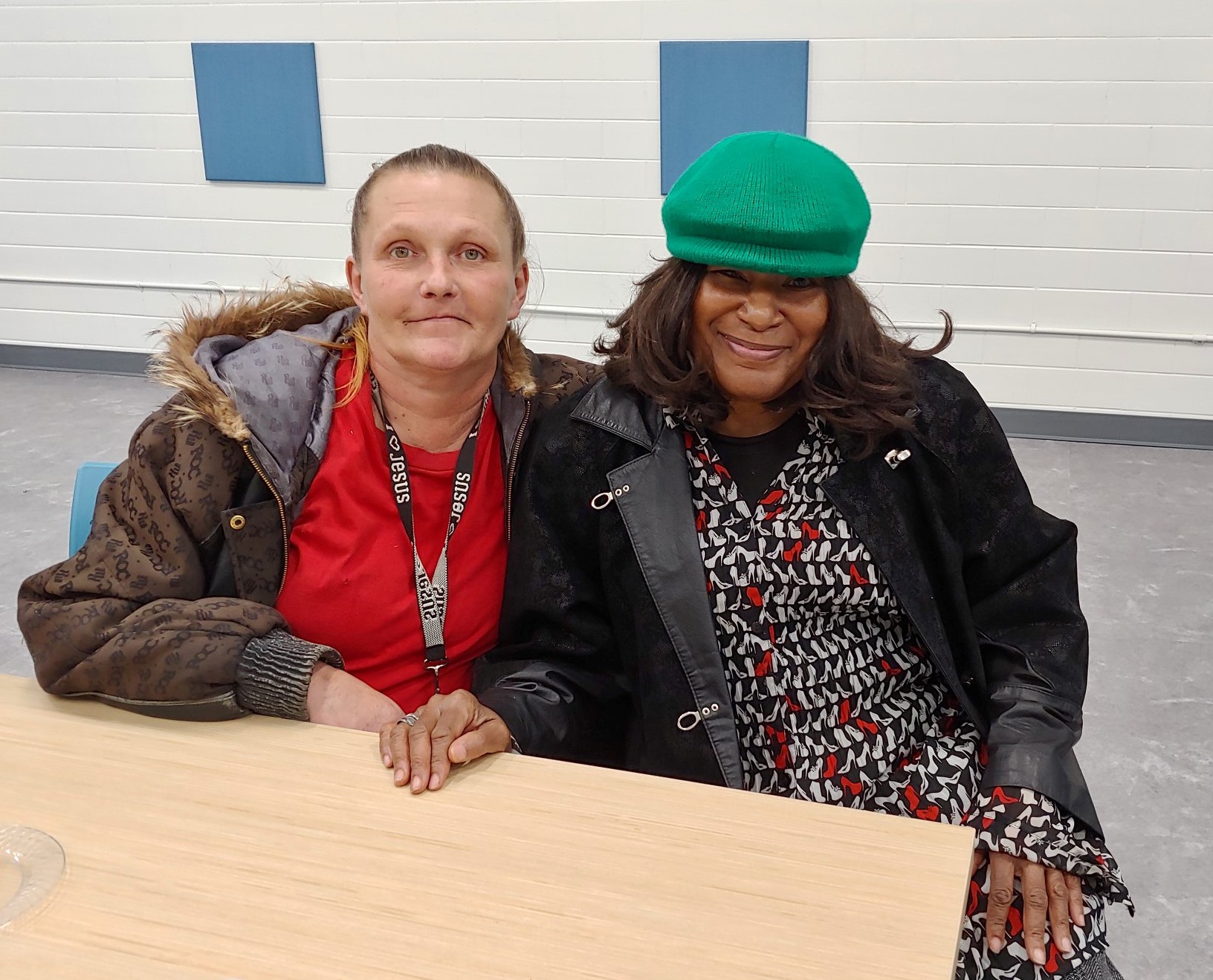 A key differentiator for Deborah's Place is their focus on permanent, supportive housing. Instead of operating as a drop-in shelter, the organization places participants in permanent housing units. While some of these are their residential buildings in Old Town and East Garfield Park, many are individual units in Chicago communities. Deborah's Place doesn't restrict how long a resident can stay in one of their units; they'd rather participants remain permanently than leave before they're truly ready.
When Gloria came to Deborah's Place over 20 years ago, she started in the original emergency shelter, which is no longer in operation. She participated in the daytime program as well, and when a space opened up in the newly renovated residential building in East Garfield Park, Gloria was one of the first residents. "We combine a housing-first approach and a harm reduction principle," says Patterson. "We don't prescribe or mandate any services; our residents set their own goals and determine their own paths."
For Gloria, that path lasted many years. Even after getting permanent housing, she continued to struggle with substance abuse. During a medical checkup, her doctor told her she was going to die if she kept living that way. All of a sudden, something clicked and Gloria knew she needed to change.
With help from Deborah's Place, Gloria sought out treatment. Today, she still regularly attends Alcoholics Anonymous meetings; she's a leader in her group and has sponsored several others. She pursued a certificate in phlebotomy, then got a job. She started a nonprofit with friends to help other people struggling with homelessness and poverty. Now, she's looking for an apartment outside of Deborah's Place, so she can free up her unit for another woman who needs it.
Patterson says, "We don't just provide housing. We make investments in the women we serve. Just like a financial investment, those investments can take a long time. But they're worth it."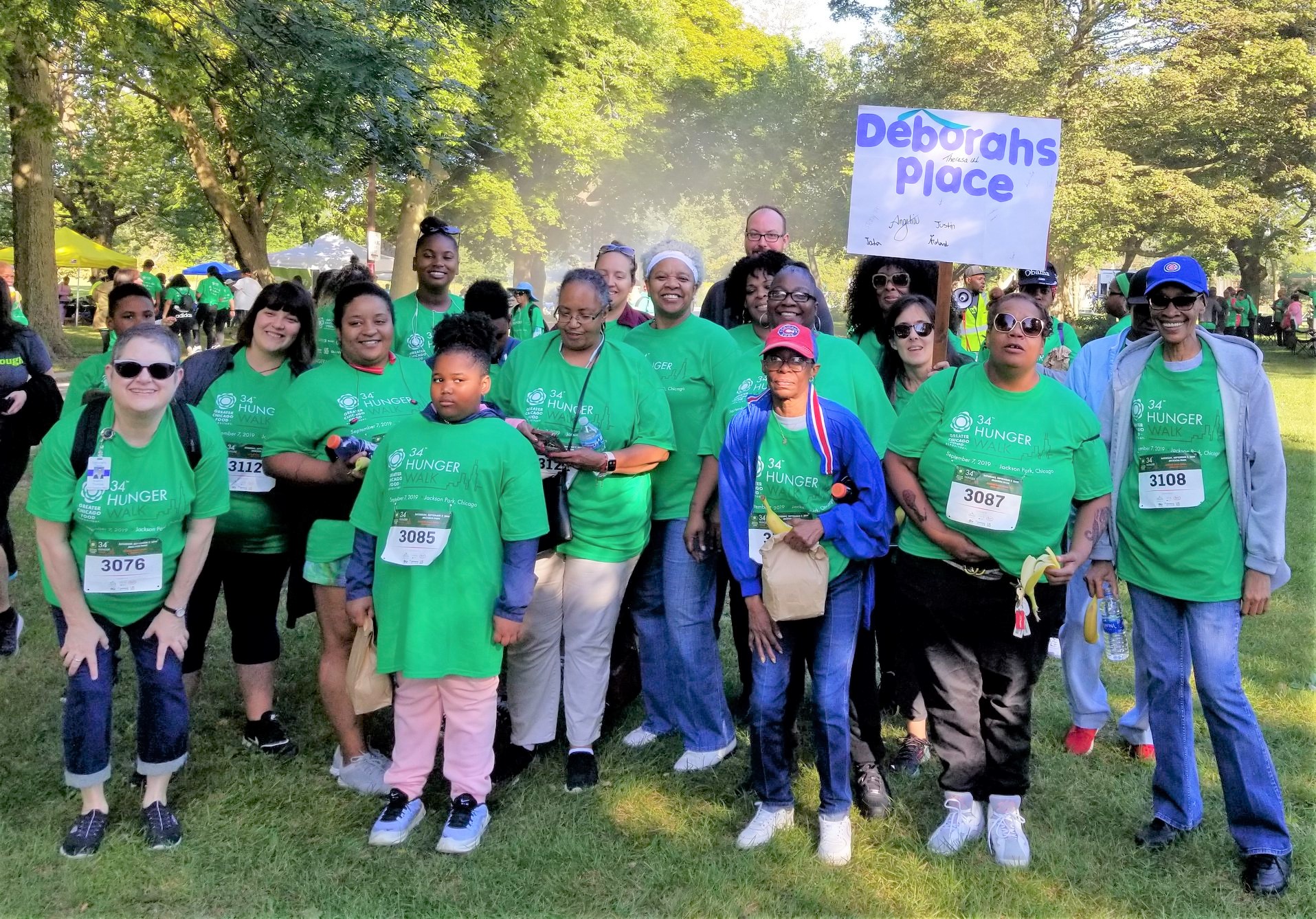 Society's poorest people remain vulnerable to homelessness. The gap between wages and rents continues to grow. Housing vouchers, mental health services, and healthcare are still inaccessible for many. Institutional racism, sexism, and anti-LGBT discrimination cause minorities to suffer more. Together, these factors make chronic homelessness one of the greatest challenges our society must address.
COVID-19 makes this challenge thornier still. In homeless shelters, social distancing can be nearly impossible—and the outbreak of the disease in shelters is well-documented. Furthermore, rising unemployment—especially in low-income communities of color—could lead to a rise in homelessness in Chicago and across the country.
In this context, the work of Deborah's Place becomes more critical still. They've shifted the focus of some of their programs in order to meet the needs of their residents. "A major need is food and supplies," says Patterson. "We've maintained food pantries in our buildings meant to supplement regular trips to the store. Now, demand is way up. Our staff members are going on grocery runs for residents who can't do so themselves."
For organizations like Deborah's Place, donations remain critical. "We've been using the funds we've received for COVID relief to purchase food and necessities," continues Patterson. "Our front-line staff is essential to keeping our buildings running and making sure every resident is managing this crisis and has the support they need. In addition to supporting our residents, we have to make sure we can support our essential workers who keep us going."
When asked how individuals can support people experiencing homelessness at this time, Patterson offers three suggestions: "Individual donations offer nonprofits unrestricted support that they really need. Donating food, cleaning supplies, and other basic necessities saves us and our residents a trip to the store. And right now is a great time for people to be advocates—contacting their local government officials to ensure that money for the COVID crisis is going to the most vulnerable people."
---
*Deborah's Place is committed to serving both cisgender and transgender women. Cisgender women are women whose gender identity aligns with the sex they were assigned at birth; transgender women are women whose gender identity does not align with the sex they were assigned at birth.