REFUNITE: Reconnecting Refugee Families
09.23.2019
When conflict escalated in the Democratic Republic of Congo in 2013, 16-year-old Tino fled the country—leaving his entire family behind.
Sadly, Tino's story is a common one. The DRC has suffered ethnic, political, and economic conflicts for decades—conflicts that have driven millions of people from their homes. Refugees and internally displaced people are forced to leave quickly. Like Tino, many become separated from their families in the process.
There are over 65 million forcibly displaced people around the world. Many of those people don't know where their loved ones are.
Our Catalyst Grants are meant to address urgent issues like this by supporting organizations that approach them in new and promising ways. Last year we offered a Catalyst Grant to REFUNITE: a nonprofit that uses simple technology to reconnect refugees with their missing families.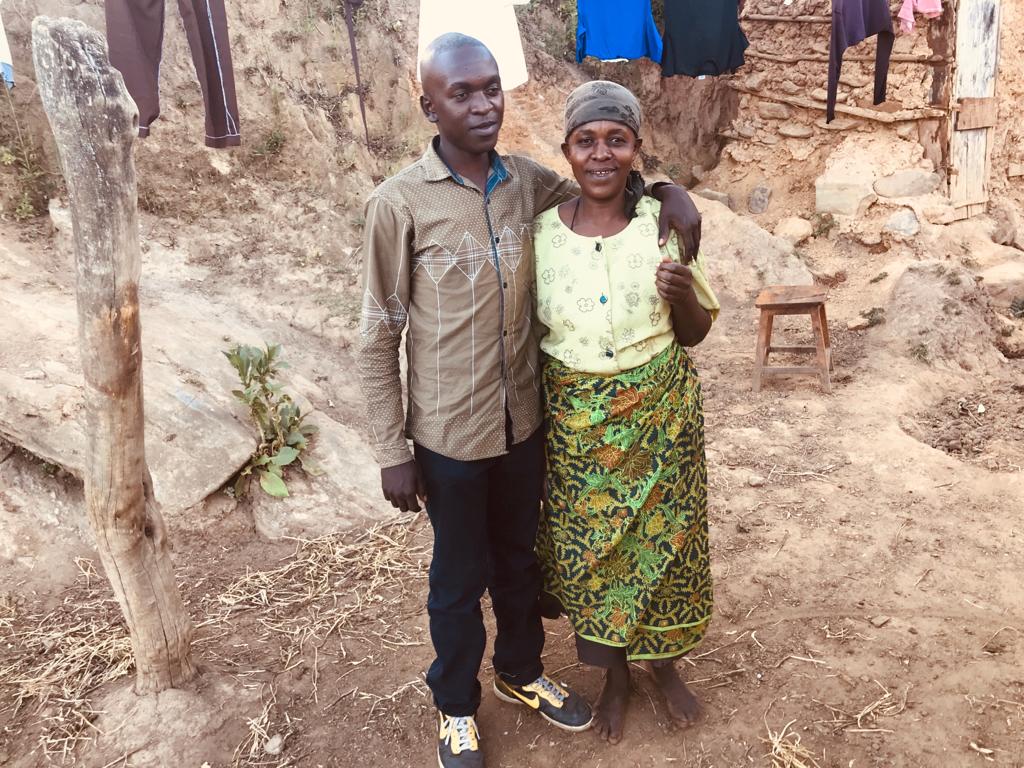 REFUNITE believes that everyone has the right to know where their family is. Photos © REFUNITE.
Living in neighboring Uganda, Tino didn't know if he would see his family again. Until he found REFUNITE.
There are many reasons that displaced people struggle to find their loved ones. With their families also fleeing conflict, refugees can't just call home and expect someone to pick up. Family members find themselves in different camps, countries, or continents. What little information might be available is often spread across several nonprofit organizations—and recorded in languages that refugees don't speak.
When brothers Christopher and David Mikkelsen founded REFUNITE in 2005, they sought to cut through this confusion and give displaced people a single platform for family reconnection. REFUNITE has worked with Ericsson, the United Nations, and local mobile network operators to create a user-friendly database containing over 1 million profiles of displaced people. This network can be accessed through a mobile phone, computer, or help line, and is available in 17 countries where displacement is commonplace.
Simultaneously, REFUNITE has worked to create genuine economic opportunities for displaced people where such opportunities are scarce. In Uganda, the nonprofit is piloting a program called LevelApp that pays refugees to sort and label the images that help computer algorithms get smarter. Tech companies pay well for this service; in the communities where it's offered, participating refugees earn three times more than those that do not. The 10,000 people who participate in LevelApp have already categorized over 175 million images—demonstrating the powerful potential of bringing digital jobs to refugee communities.
These platforms are major steps in the right direction. But perhaps REFUNITE's greatest innovation is its network of more than 6,000 community leaders—leaders with deep roots in places with limited access to mobile phones. This network has a collective reach of more than five million people across 35 countries. If a user like Tino notifies REFUNITE that he's looking for a family member, REFUNITE will blast a text message to community leaders active in areas where Congolese refugees often end up. Those local leaders connect refugees with family members in remote regions that REFUNITE staff wouldn't otherwise be able to reach.

Tino, his mother, and the cell phone that helped reunite them.
When Tino fled the country, his mother also left—first to the capital of Kinshasa, and then to France. Five years later, she saw a notification on her phone: "You have one new message. To read it, go to m.refunite.org."
The message was from Tino. And he was contacting her from Uganda—thousands of miles away.
Since 2005, REFUNITE has received more than 1 million registrations. Every day, they organize over 2,000 searches. And they've reconnected over 40,000 families. We're proud to have played even a small role in supporting REFUNITE's mission.
Behind every one of those 40,000 connections is a story like Tino's. When he talked to his mother for the first time in five years, he didn't know what to say. Eventually, he spoke: "Mom, I love you so much."