Ryan Banks Academy: Opening Doors through Education on Chicago's South Side
10.26.2020
Before transferring to the Ryan Banks Academy, Malyk struggled in school.
"I used to be really wild," says Malyk, reflecting on his experience in the Chicago public school system (CPS). "It was something I couldn't control."
Many CPS students—especially in South and West side neighborhoods that suffer from chronic disinvestment—face the issues that Malyk confronted at school. Predominantly Black and Latino schools in these neighborhoods suffer from an enrollment crisis that leaves them in a puzzling paradox of being both underfunded and underpopulated. In addition, during the 2018-2019 school year, 152 schools had year-long teacher vacancies. None of those schools were majority white.
Furthermore, problems outside of the school often bleed over into the classroom. "There is so much violence in our neighborhoods," Malyk says. He's right. Between January and July of this year, 440 people were killed in Chicago—the majority of them in low-income neighborhoods like the one where he lives.
Since September 2018, the Ryan Banks Academy has given kids like Malyk opportunities to gain the education they deserve. Their mission is to transform urban education in Chicago by cultivating the talents of potential at-risk students. The school meets students and families where they are with the investment required to help each student thrive.
SCE's Catalyst Grants address society's most pressing issues by supporting organizations that approach them in innovative and promising ways. We were proud to support the exemplary work of Ryan Banks Academy with a Catalyst Grant.
Founder Valerie Groth pursued a Master's degree in social work with the goal of becoming a therapist. But within a few days of her first internship as a CPS social worker, she realized her career would be quite different than she had imagined.
"My main role was a crisis counselor—all day, every day," Valerie reflects. "I dealt with students who had witnessed homicides firsthand. I met kids who self-injured in order to go to the psychiatric hospital, because that hospital would give them the basic needs that they didn't have at home."
Valerie's experience reflects a chronic issue with Chicago's public school system. In many school districts, each social worker has a caseload of 250 to 300 students. In Chicago, it's often more like one to 1,000. Many social workers in Chicago—like Valerie—serve multiple schools, and are too overwhelmed to support students in all but the most extreme cases.
For years, Valerie felt torn between her desire to help students and the chronic issues that made helping difficult. The death of her student Ryan Banks brought this conflict into sharp, painful focus. Twelve-year-old Ryan was playing with his brother around the corner from his house when he was struck by several bullets. Few details are known about why he was shot. He died that night.
For seven years, Valerie had counseled students who experienced abuse, homelessness, hunger, neglect, and chronic violence. In the weeks and months following Ryan's death, Valerie began to envision an education system that could better serve students like Ryan—a network of schools that provided potentially at-risk youth with a high-quality education while meeting their social and emotional needs.
Ultimately, Valerie decided to build that system herself—and founded the Ryan Banks Academy in honor of the student she had lost.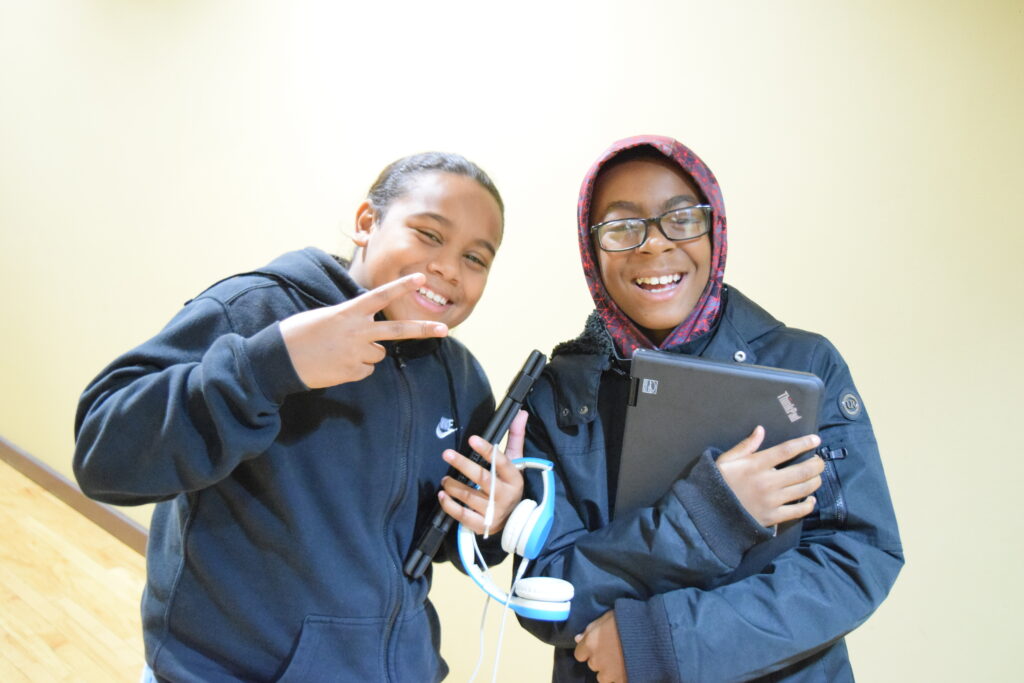 Ryan Banks Academy opened its doors in September 2018 as a private, tuition-free middle school. They offer a rigorous academic program with a focus on STEAM (science, technology, engineering, arts, and mathematics). In addition to this core curriculum, all students can pursue their own interests through a guided experiential learning program. In addition to participating in regular field trips, students take one semester to pursue a topic entirely of their own choosing.
Funded entirely by private donations, Ryan Banks Academy is able to waive tuition for all students and reach students of all socioeconomic backgrounds. They are the only non-religious private school in the city to offer a tuition-free education to low-income students without any government funding.
Acknowledging that many of their students experience a great deal of trauma outside the school's walls, Ryan Banks Academy has implemented both a trauma-informed approach and a focus on social and emotional learning. They maintain a 1 to 30 counselor to student ratio, ensuring that trained professionals can help students deal with their immediate trauma while simultaneously building resilience and promoting well-being.
The school also recognizes the critical role that parents and caregivers play in a student's growth. Through ongoing communication with families, dinners where staff and families can connect, and regular events where families can celebrate students' success, Ryan Banks Academy engages parents as collaborators in their children's education.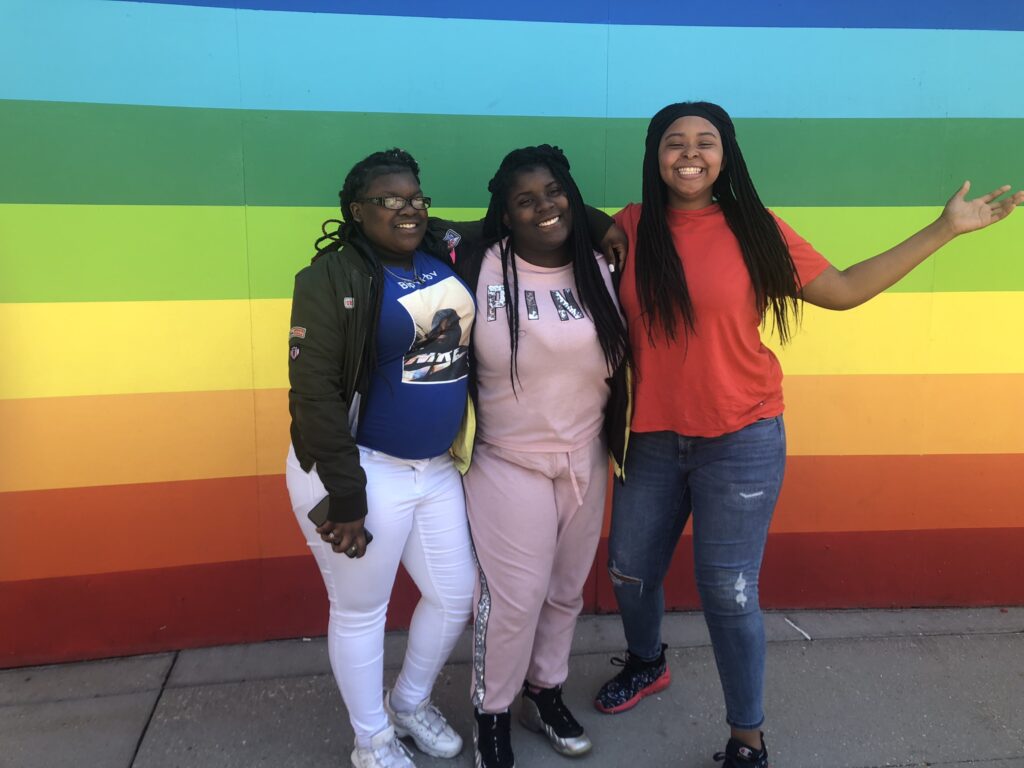 Like many schools, Ryan Banks Academy looks a lot different in the era of COVID-19. The school has gone fully remote, with students and teachers meeting over video instead of in person. The school's families have been hit hard by the pandemic: many are struggling economically, and several more have lost loved ones.
COVID-19 has also posed challenges for the school's growth. Before the pandemic, the school's administrators had proposed a bill in the Illinois state legislature that would allow the school to receive state funding and fuel its development into a boarding school. With legislators now meeting less frequently, this bill has been put on hold.
But while they could never have expected a crisis of this magnitude, the Ryan Banks Academy community was well-prepared. The school's STEAM curriculum had set students up for success with remote learning, and they doubled down by giving each student a Chromebook. "Our students were used to using technology, and we were able to pivot easily," says Valerie. The school also launched a crisis fund, and was quickly able to give each of its families $1,000 in cash.
Even as it helps its community weather the current crisis, Ryan Banks Academy looks toward the future. It's currently accepting applications for 7th through 9th grade and looks forward to opening its doors to welcome students in person once it's safe. It also continues to work towards its eventual goal of becoming a boarding school—a transition that will allow it to further protect its students from trauma and build still-deeper connections.
Through challenging times, Ryan Banks Academy never loses sight of its students—an effort that isn't lost on kids like Malyk. "RBA is fabulous because it is what I would call an escape, a safe haven from troubles that kids go through at home," he says. "I love the teachers because they do great lesson plans to ensure we are always ahead."
To learn more about the Ryan Banks Academy or make a donation, visit their website. Photos © Ryan Banks Academy.